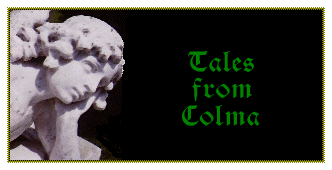 Notable Inscriptions
Collected by Joel GAzis-SAx

From Hills of Eternity
BETSY
PARENTS AND FRIENDS YOUR ABSENCE MOURN,
EVEN IN DEATH YOUR VIRTUES STILL DO LIVE.
INTO ETERNITY THY SPIRIT IS BOURNE,
SADDENED HEARTS TO THEE TRUE SYMPATHY GIVE
EVER RESTS THY SPIRIT STILL ON THOSE WITH WHOM
REMEMBRANCES OF THEE MAKE AN ALTER OF THY TOMB.

From the grave of Hugh Whittel, Cypress Lawn
ALL YOU THAT CHANCE
THIS GRAVE TO SEE
IF YOU CAN READ ENGLISH
MAY LEARN BY ME
I TRAVELLED READ AND STUDIED
MANKIND TO KNOW:
AND WHAT INTERESTED THEM HERE BELOW.
THE PRESENT OR THE FUTURE STATE AND LOVE OF POWER.
ENVY, FEAR, LOVE, OR HATE OCCUPIED EACH WAKEFUL HOUR.
ALL WOULD TEACH. BUT FEW WOULD UNDERSTAND
THE GREATER PART, KNEW LITTLE OF EITHER GOD OR MAN.
LOVE ONE ANOTHER. A VERY GOOD MAXIM. ALL AGREED.
LEARN. LABOUR. AND WAIT. IF YOU WOULD SUCCEED.

IN THE FIVE DIVISIONS OF
THE WORLD I HAVE BEEN
THE CITIES OF PEKING AND CON-
STANTINOPLE I HAVE SEEN.
ON THE FIRST RAILWAY I RODE BEFORE
OTHERS WERE MADE.
SAW THE FIRST TELEGRAPH OPERATE SO
USEFUL TO TRADE
IN THE FIRST STEAMSHIP, THE ATLANTIC I CROSSED.
SUFFERED SIX SHIPWRECKS WHERE LIVES WERE LOST.
IN THE FIRST STEAMER TO CALIFORNIA I DID SAIL.
AND WENT TO CHINA BY THE FIRST PACIFIC MAIL.
AFTER MANY ENDEAVOURS MY AFFAIRS TO FIX
A SHORT TIME I WILL OCCUPY LESS THAN TWO BY SIX.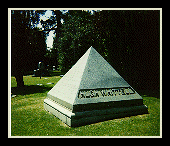 Collector's Note: For many years, visitors to Laurel Hill Cemetery wondered about this inscription and its author/subject. They were surprised to learn that he was still alive! When Hugh Whittell finally died and had his pyramidal monument moved to Cypress Lawn in Colma, his grave occupied about five times as much as two by six.

From the Laurel Hill Monument, Cypress Lawn
As you stand here, open your heart to the pioneers. They gave you great cities, a fair free land of mountains, a broad sea, and the bluest of skies. Open your heart to them and trust the best that was in them all. And they will also give you wisdom and humor and, above all, courage. For they are your fathers.
Collector's Note: More than 35,000 remains were moved from Laurel Hill in San Francisco to Cypress Lawn in Colma after nearly thirty years of legal battles and bitterly contested elections. Most of these are buried under the obelisk and monument which bears this inscription. Senator David Broderick, whose death is one of the Tales from Colma, is among those buried here.

From Holy Cross
EARTH HAS NO SORROW
THAT HEAVEN CANNOT HEAL
OPPRESSED BY GRIEF
YET CHRISTENED BY FAITH,
MAY WE FIND JOY
IN THE LIFE ETERNAL
A WAR MOTHER
SUSIE CALIVIN LEAN
NATIVE OF BOSTON, MASS.
SAFE IN THE HARBOR
OF HOME SWEET HOME

From Holy Cross, the Granfield Family Plot
STRANGER PAUSE AS YOU PASS BY
AS YOU ARE NOW SO ONCE WAS
AS I AM NOW SO YOU WILL BE
KNEEL AND SAY A PRAYER FOR ME

Epitaphs from Pet's Rest
OUR COOKIE BOY

"HONEYCAT"
"MISSY"
"ITSALRITE"
"KITTY"
"TABBY"
"T.C."
Love you always

ALL OUR CHILDREN
PUDGIE BABY
NIPPER LOVE
BABY BUTTONS
MUFFIE GIRL

GOOD GIRL
OUR LI'L PUP
NIKKI
FEB 21, 1996
APR 2 1982
ALWAYS
MUMZIE'S ANGEL
CORWIN

OUR LOVE WAS YOURS, YOURS
LOVE WAS OURS, SUCH A SWEET
DARLING, ALL OUR OWN A
TREASURE OF LOVE NEVER OUT-
GROWN

MUCH LOVE SHE FOUND
MUCH LOVE SHE GAVE
FOREVER WITH US

HE WAS A RED HUSKY
AKA MR. WOLF AND SWEET BEAST
SHALOM WITH MUCH LOVE

ZEE BOY
THE TRAVELING BOY

BUNNY
OUR BELOVED
TOUGH-GUY RABBIT
WE WILL ALWAYS
LOVE YOU

TRIXIE
1952-1969
THIS DOG WAS ABANDONED IN THE
SNOWS OF DENVER. GOD MADE IT
POSSIBLE FOR THE ROBINSONS TO
SHARE HER LIFE FOR 17 YEARS


Collector's Note: Among the interments at Pet's Rest is a dog once owned by singer Tina Turner. Some reports have that it is wrapped in a fur coat. The grave is unmarked.

From the Japanese Cemetery, a monument to the first Japanese buried in California
In Memory of

MU NAY KEE-TCHEE
who died May 20, 1860
a Japanese sailor
attached to Steam Corvette
Caudinmarrah
The first Japanese vessel
that visited any foreign port.

This Monument
is erected by order of the
Emperor of Japan
by
CHARLES WOLCOTT BROOKES


From Eternal Home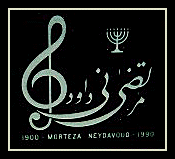 From the Greek Orthodox Cemetery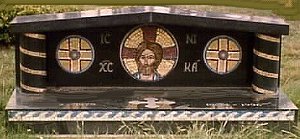 Collector's Note: Photographing in Greek cemeteries is generally discouraged. Here I have obliterated the names so that the family may retain privacy.

And the hunt continues....