---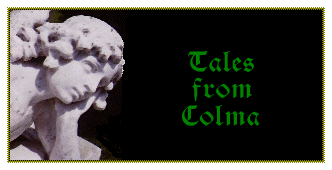 Welcome Webringer to the original Tales from Colma,
which tells the history of San Francisco's City of the Dead.
You can Press Control-D to bookmark this page
so that you can come back to it after visiting the rest of the Ring.
Or you can click here to visit the site.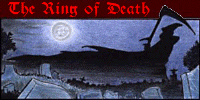 This Ring of Death site is owned by Emperor Norton.

Click for the [ Next Page | Skip It | Next 5 | Search ]

Want to join the ring? Click here for info.