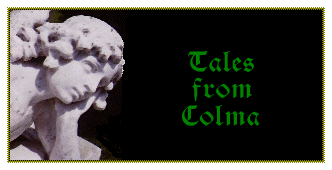 The Murder and Afterlife
of Senator David Broderick
Bibliography

Eldredge, Zoeth Skinner, History of California, New York: The Century History Company, 1915.


Heizer, Robert F. and Alan F. Almquist, The Other Californians: Prejudice and Discrimination under Spain, Mexico, and the United States to 1920, Berkeley: University of California Press, 1971.


May, Antoinette, Haunted Houses and Wandering Ghosts of California, San Francisco: Examiner Special Projects, 1977.


Svanevik, Michael and Shirley Burgett, Pillars of the Past: A Guide to Cypress Lawn Memorial Park, San Francisco: Custom and Limited Editions, 1992.