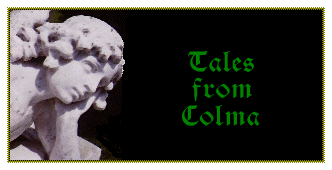 Address of Rev. Thos Starr King
Delivered at the Grave in Lone Mountain Cemetery, San Francisco,
previous to the Interment of Col. Baker
The story of our great friend's life has been eloquently told. We have borne him now to the home of the dead, to the Cemetery which, after fit services of prayer, he devoted a tender and thrilling speech, to its hallowed purposes. In that address, he said: "Within these grounds public reverence and gratitude shall build the tombs of warriors and statesmen...who have given all their lives and their best thoughts to their country." Could he forecast, seven years ago, any such fulfillment of those words as this hour reveals? He confessed the conviction before he went into the battle which bereaved us, that his last hour was near. Could any slight shadow of his destiny have been thrown across his path, as he stood here when these grounds were dedicated, and looked over slopes unfurrowed then by the plowshare of death?
His words were prophetic. Yes, warrior and statesman, wise in council, graceful, and electric as few have been in speech, ardent and vigorous in debate, but nobler than for all these qualities by the devotion which prompted thee to give more than thy wisdom, more than thy energy and weight in the hall of senatorial discussion, more than the fervor of thy tongue and the fire of thy eagle eye in the great assemblies of the people--even the blood of thy indomitable heart--when they country called with a cry of peril,--we received thee with tears and pride. We find thee dearer than when thou samest to speak to us in the full tide of life and vigor. Thy wounds through which thy life was poured are not "dumb mouths," but eloquent with the intense and perpetual appeal of thy soul. We receive thee to "reverence and gratitude," as we lay thee gently to thy sleep; and we pledge to thee, not only a monument that shall hold thy name, but a memorial in the hearts of a grateful people, so long as the Pacific moans near thy final resting-place, and a fame eminent among the heroes of the Republic so long as the mountains shall feed the Oregon!
A few weeks after his election to the United States Senate, in 1860, Gen. Baker, while en route to Washington, addressed a very large mass meeting in San Francisco, convened under the auspices of the Republican State Central Committee. His speech on this occasion was regarded by very many of his admirers as the greatest effort of his life, although delivered without preparation. It was reported in full, and extensively circulated as a campaign document. Near the close of the speech occurred this impassioned tribute to Freedom:

Here, then, long years ago, I took my stand by Freedom, and where in youth my feet were planted, there my manhood and my age shall march. And, for one, I am not ashamed of Freedom. I know her power; I rejoice in her majesty; I walk beneath her banner; I glory in her strength. I have seen her again and again struck down on a hundred chosen fields of battle. I have seen her friends fly from her. I have seen her foes gather around her. I have seen them vind her to the stake. I have seen them give her ashes to the winds, regathering them again, that they might scatter them yet more widely. But when they turned to exult, I have seen her again meet them, face to face, clad in complete steel, and brandishing in her strong right hand a flaming sword, red with insufferable light. And, therefore, I take courage. The people gather around her once more. The Genius of America will at last lead her sons to Freedom.